Stay organized and up-to-date with your medicines with an all-in-one medication chart app! Easily track all your medications' dosages and schedules. Get notifications when it's time to take your meds and keep everyone in the family informed.
Topics: medicine schedule, medication chart, medication schedule, medication persistence, medication adherence, medication compliance
Manage Your Digital Medication Chart and Medicine Schedule Using Best Life As A Medication Management App
Using a medication chart to manage medication schedules is a good idea because it helps to organize the medications a person takes, the dosage and frequency, and any potential side effects. It also makes it easier for a person to remember when to take their medications and if they are supposed to skip doses or if they need to double up on their amounts. Additionally, it allows healthcare providers to quickly view a patient's medication history and make any necessary changes. Finally, it will enable family members and caregivers to be aware of the medications that the patient is taking and how often they are taking them.
However, medication charts are just a single physical item and can often be lost in your daily life. Perhaps you're traveling and forgot the chart at home. You could also have gone out for the day and not have the chart staring you in the face to remind you to take your medications. You could be managing medications for multiple loved ones and confuse the charts.
Instead of relying on paper medication charts and physical reminders, the Best Life mobile app can be used for medication management, improving your adherence to a medicine schedule, and helping you and your loved ones achieve healthier, happier lives.
Do these stories sound familiar?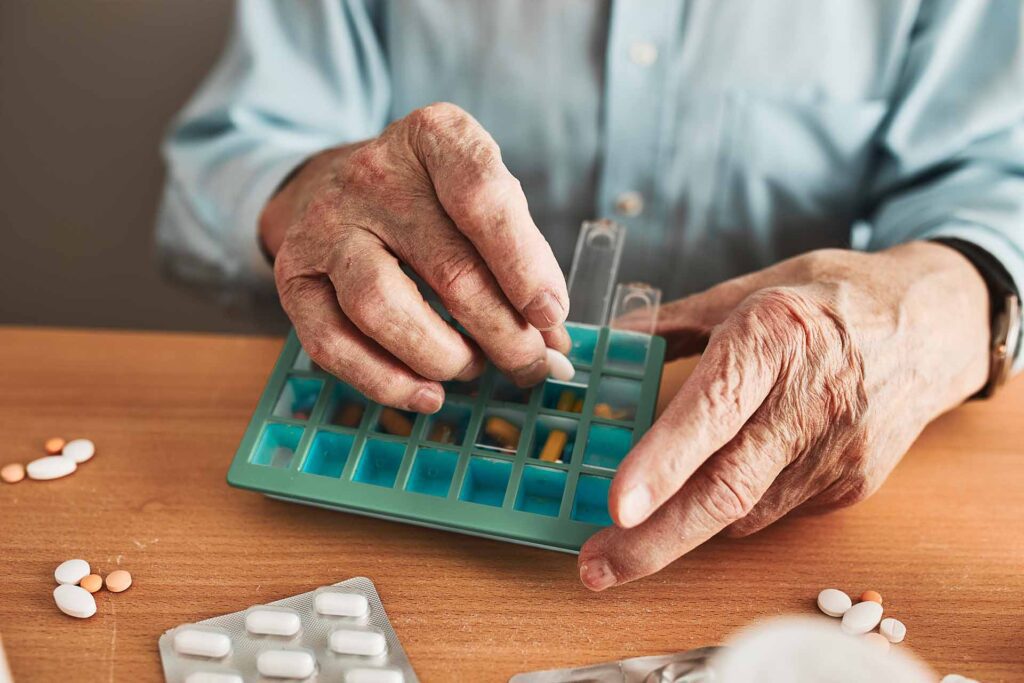 The elderly benefit from a digital medication chart.
Alice is an elderly woman who struggles to keep track of her medications. She has several bottles on a shelf in her bedroom, but she can never remember when and how much to take. Her memory is starting to fade, and she often forgets, no matter how hard she tries to stay organized. Alice's short-term memory is particularly unreliable, causing her to forget each medication's instructions and dosage amounts. She's always asking her family members or caregivers to remind her when it's time to take her pills. Alice finds medication management frustrating, feeling like she can never quite get it right.
The busy benefit from a digital medication chart.
John is constantly struggling against a fog that clouds his mind. His days seem filled with precisely placed sticky notes and manual alerts on his phone to try and help him remember to take all the medications they need. In-between work, school, childcare, and all the daily needs, no amount of sticky notes can help trigger a reminder to take his medicine. John understands the importance of taking the medications, but it's an immense task that feels like an uphill battle.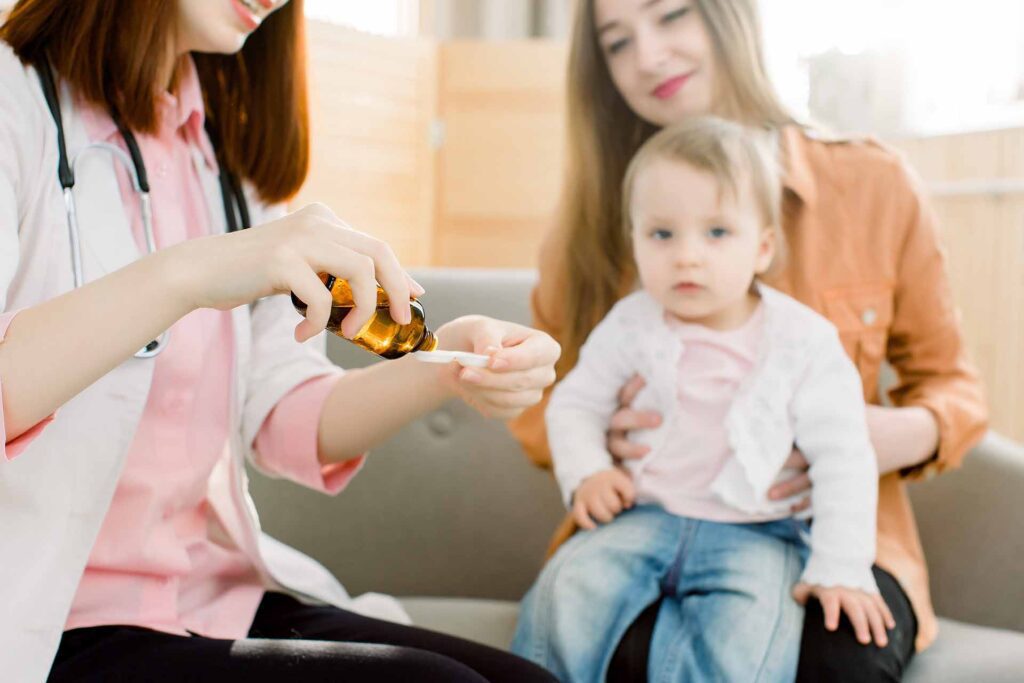 Medication management and medication chart or schedule adherence improve physical and mental health.
Medication management is vital for physical and mental health because it helps ensure that individuals take their medications as prescribed by their healthcare provider. It also allows individuals to understand the side effects of their medications and the associated risks and benefits. Proper medication management can help reduce the risk of drug interactions and adverse effects and promote compliance with treatment regimens. Finally, it can help ensure that individuals receive the best care for their health condition.
Medication compliance and adherence are massive problems facing healthcare providers.
Medication compliance (synonym: adherence) refers to the degree or extent of conformity to the recommendations about day‐to‐day treatment by the provider concerning the timing, dosage, and frequency.
Medication adherence, or medication persistence, refers to continuing the treatment for the prescribed duration. It may be defined as "the duration from initiation to discontinuation of therapy."
Adherence to medication schedules is estimated to be only around 40%. This lack of medication adherence leads to massive loss of life and a rise in healthcare costs.
Medication nonadherence leads to:
Up to 50% of treatment failures
Nearly 125,000 preventable deaths yearly
Up to 25% of hospitalizations annually
$500 billion in preventable medical costs per year
How can we improve medication compliance and adherence to medicine schedules?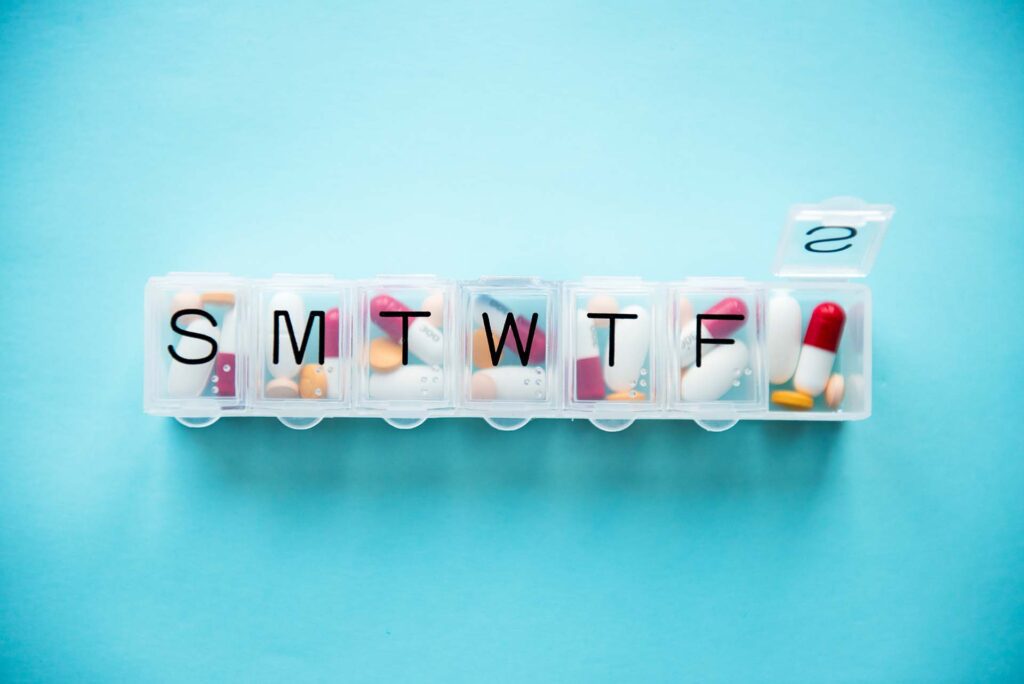 Replace your paper medication chart with a digital tool.
Electronic interventions, or methods of reminding patients to take their medicine using a digital or electronic tool, improve adherence to a medicine schedule by an enormously significant 18%. This reminder method is an excellent, affordable strategy that helps patients and loved ones remember to take medications. Why? Because nearly 80% of all Americans own a smartphone and can run mobile apps on their phone to help them recognize and stick to a physician-recommended schedule.
Our nonprofit built the Best Life mobile app as a tool to improve individual healthcare and decision-making and consolidate features of many other mobile apps to make life easier in general. One of the most helpful features of the Best Life app is the ability to set plans and reminders around regular events like medication management and taking your medicine at specific intervals and times.
Best Life is not the only medication management mobile app, but it is the only available mobile app that is built by a nonprofit specifically to protect your data and shield you from predatory advertising. We are federally obligated to protect your data from advertisers as a donor-related asset. This means it can never be sold or shared without your explicit, informed consent and permission. There is no hidden legalese in our terms of use and privacy policy either. That makes Best Life the safest, free alternative to other mobile apps that may help you achieve medication compliance.
What should a medication management mobile app do to help you stick to your medicine schedule?
You no longer need a paper medicine chart to remember the schedule of your medications. A medication management mobile app should let you schedule independent times and intervals for reminders based on each medication.
Some medicines require you to take them once every specific amount of hours. If you miss a time by half an hour, the next reminder should reflect that difference.
Some medicines require you to take them once daily. That's a pretty easy schedule to stick to, yet it also requires some planning ahead.
These two schedules differ, and a medication management app should allow you the flexibility to schedule those reminders.
Your medication management and medicine chart should include the name of your medication and the dosage you're intended to take.
This type of medicine schedule tool should also send you notifications directly to your phone in order to get your attention and remind you to take the medication in a timely manner.
Flexibility in scheduling on your digital medication chart
What if you're asleep, though? An effective medication management mobile app will take into account your do-not-disturb times and settings. After all, if you're asleep, you are not able to take that medication that requires a specific interval. That is unless you change your settings to wake you up to take it. This can be critical in certain treatments. A medication management tool and medicine schedule should have the flexibility to fit your needs, not its own agenda.
Finally, your physician, healthcare providers, and caregivers should be able to review your medicine schedule with your permission and approval. This is very important information for your health and well-being, so ensuring that you are able to share it with someone at a glance during a medical visit is a feature to look for in a medication management mobile app.
Support our nonprofit with a direct contribution and help keep our software available. This improves the health and well-being of everyone, including you. Donate today.
Sources
Medication Compliance and Persistence: Terminology and Definitions
Improving Medication Adherence for Chronic Disease Management
Medication Adherence: The Elephant in the Room
The Unmet Challenge of Medication Nonadherence
Cost of Prescription Drug-Related Morbidity and Mortality
---
Who we are
The Live Learn Innovate Foundation is a 501(c)3 nonprofit entity that empowers software users to regain control of their personally generated health data, gain intuitive insights about their social data, learn the impact of their environment on health, and build a foundation of data analytics that empowers research, academics, and innovation in economic development.
Use cases for this secure, private data aggregation method appear everywhere, expanding to family care, community growth, agricultural planning, and many more things still unseen. Help us keep going by getting involved today.