Allergies symptom trackers make your life easier by keeping your allergies in check and helping track symptoms — discover some great tips for using allergy symptom trackers today! Don't let allergies keep you down; learn how to use symptom trackers to effectively manage your allergies and symptoms.
Allergy Tracker: Symptoms, Triggers & Treatment Options
For those who suffer from allergies, keeping track of symptoms, observation notes, and potential triggers is vital to finding relief. Thankfully, some excellent allergy tracker apps are available to make tracking your symptoms more manageable. 
Allergy Symptom Tracking Log to Monitor Your Allergies
People worldwide suffer from seasonal allergies and allergic rhinitis, with estimates ranging from 10% to 30% of the population. In the United States alone, 7.8% of adults over 18 have hay fever. Every year, 6.6 million children are diagnosed with an allergy. Food, animal dander, or certain medications could trigger an allergic reaction. Medication allergies occur in 10% of people and are responsible for 20% of anaphylaxis deaths.
Looking to transform your home into an allergy-free haven? Check out this article on smart tech that makes it happen!
Should you use an allergy symptom tracker?
You should consider using an allergy symptom tracker app if you struggle with allergies. You can rely on the application to record your allergies, associated manifestations, and treatments you are taking. It will help you stay organized and in control of your health.
Many people find it helpful to record their allergy-related symptoms daily. Along with this, they also like to record any medication taken. Tracking allergies and treatments allow you and your doctor to observe how well the treatment works. Additionally, you can identify potential allergens more efficiently and take control of the disease.
As you log your symptoms, you can make a connection to potential triggers. You can use it to monitor common allergens, such as pet dander, dust, or air pollutants. The Best Life app includes environmental data in your graphs, allowing for the daily tracking of allergy symptoms and regular monitoring of potential allergens.
To keep track of when and where your allergies flare up, the Best Life app for allergy management is a great tool.
How to Use a Daily Symptom Diary for Allergy Tracking
Allergy symptom tracking apps should include environmental data like air quality index, pollen levels, air particulate matter (pm2.5 and pm10), humidity, temperature, barometric pressure, ozone, carbon monoxide, nitrogen dioxide, and sulfur dioxide.
When your allergy symptom tracking app includes these environmental variables, you open yourself to understanding deeper interaction levels between your allergies and what is around you.
Easily use an allergy symptom tracker.
To effectively use a daily symptom diary for allergy tracking, you should be able to add a symptom quickly. In the Best Life Health Diary app, track anything, including allergy symptoms, using an 'Event.' Sometimes it is helpful to add the severity or intensity of a symptom.
You can add details like intensity and data type by long-pressing an Event in your symptom diary. It can be tracked as a food or drink, activity, or similar data type if it is something other than a symptom. Think of times when you're introducing a new food into your life or your loved one's life.
Tracking that new item along with symptoms over time will answer questions about food allergies (consider Celiac disease) or if the allergy symptom is coming from something else.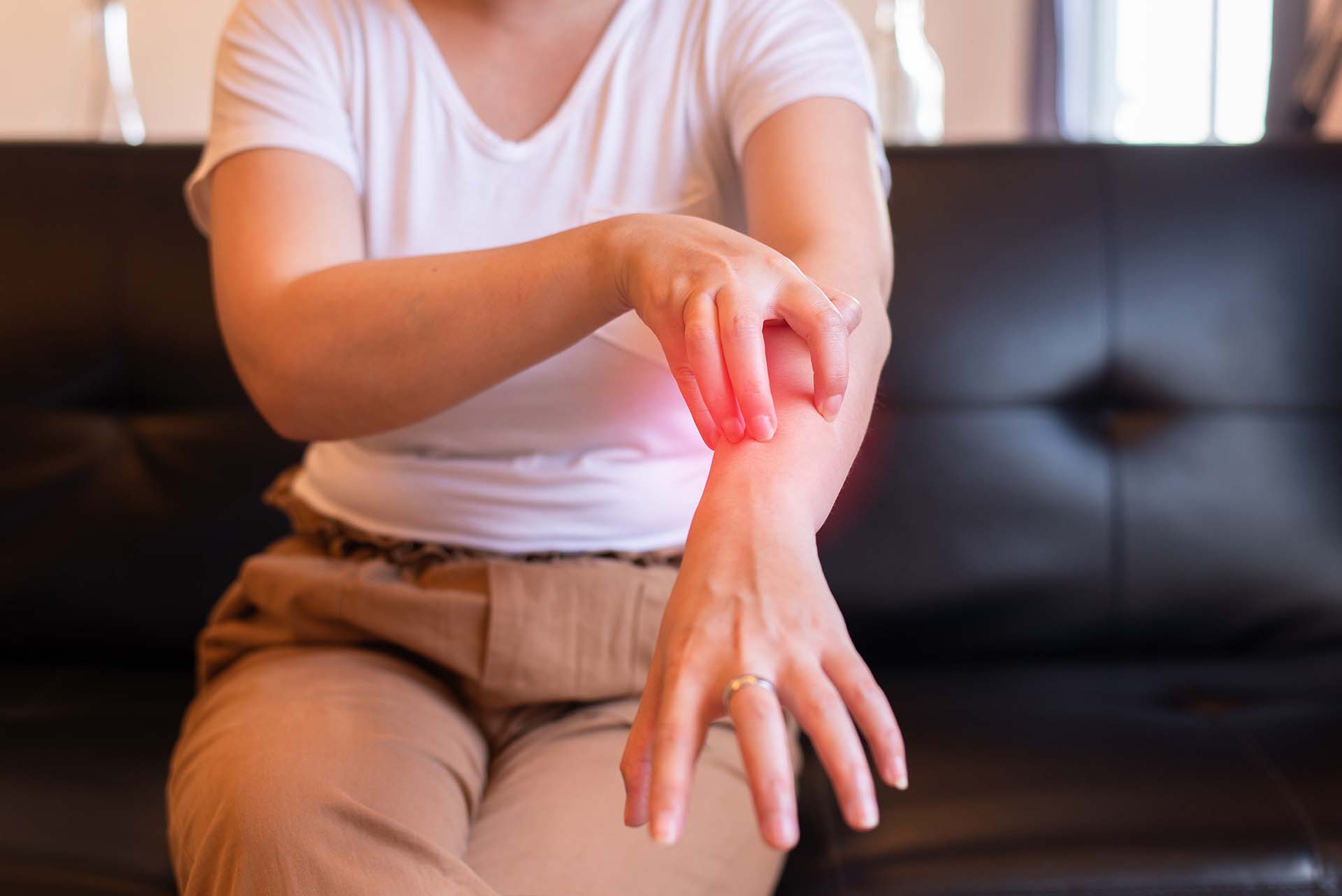 Best Life can be your preferred allergy symptom-tracking app. It includes environmental data like pollen, air quality, and those mentioned above. You can log Events like symptoms and new foods or substances. Tracking skin reactions and products helps isolate what's been causing your symptoms. Learn if it's that new skincare product causing your rash.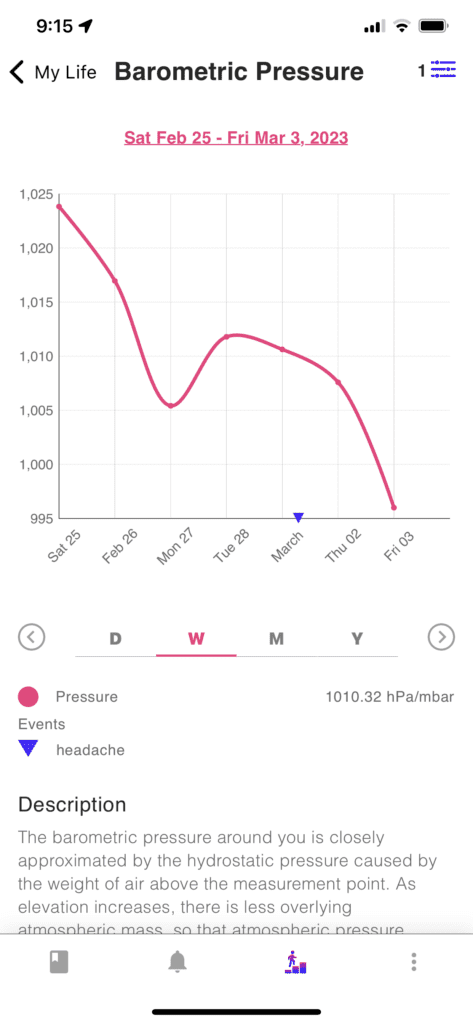 Your preferred allergy symptom tracking app should allow you to easily add Events like symptoms, new medications, and products. Viewing these Events on top of data visuals like environmental graphs should be easily accessible. You should be able to draw your own conclusions and not be force-fed medication recommendations.
Be wary of the products' privacy policy and terms of use. You should know what will happen with the information you put into your allergy symptom tracking app. Sometimes, like in the case of BetterHelp, your information is resold to third parties without your proper understanding and consent and without benefitting you. Using an app that resells your data can lead to unethical advertisements displayed to you on the internet and other discriminatory cases.
The Best Life Health Diary app for symptom tracking is built and managed by the nonprofit LLIF.org for this exact reason. LLIF protects your data as a donor-related asset and can never be acquired or resold.
Conclusion
Using a symptom allergy tracking app helps you to track and monitor your allergies and to understand the triggers, reactions, and treatments necessary for managing your allergies. The app also lets you keep detailed records of your symptoms, medications, and environmental factors to track any changes or trends in your health over time. It also provides valuable insights into your allergies and how to manage them best.
All these benefits make using a symptom allergy tracking app an invaluable tool for anyone with allergies.
---
Who we are
The Live Learn Innovate Foundation is a 501(c)3 nonprofit entity that empowers software users to regain control of their personally generated health data, gain intuitive insights about their social data, learn the impact of their environment on health, and build a foundation of data analytics that empowers research, academics, and innovation in economic development.
Use cases for this secure, private data aggregation method appear everywhere, expanding to family care, community growth, agricultural planning, and many more things still unseen. Help us keep going by getting involved today.