Blood glucose monitoring is an essential part of self-care for diabetics
If you have diabetes, monitoring your blood glucose levels is integral to staying healthy. Blood glucose monitoring allows you to track how much sugar is in your blood at any time. Knowing this information can help you manage your diabetes and maintain good health.
Blood glucose monitoring is a simple process involving testing your blood sugar with a glucometer. The glucometer measures your blood sugar level by reading a drop of blood from a finger prick. Once the glucometer has read the blood sugar level, it will display the results digitally.
The test results will give you an idea of how much sugar is in your blood at that moment. Taking multiple readings throughout the day is essential to better understand your overall blood sugar levels. This will help you determine if you need to adjust your medication or lifestyle to maintain healthy blood sugar levels. It is also essential to keep track of your results. Writing down the results of each test can help you and your doctor keep track of your progress. This is a great way to monitor your blood sugar and make sure your diabetes is under control.
If you or a loved one must manage diabetes, you know how important it is to monitor your blood glucose levels. Keeping track of your blood sugar helps you adjust your insulin doses and make sure that your diabetes is being managed as effectively as possible. Blood glucose monitoring is a vital part of diabetes management, and it's important to understand the different ways to monitor your blood sugar.
Methods of blood glucose monitoring
The most common type of blood glucose monitoring is a fingerstick test. This method involves pricking your finger with a small needle and collecting a drop of blood on a test strip. The test strip is then inserted into a glucose meter, which measures the amount of glucose in your blood. This testing is easy and can be done at home or in your doctor's office.
Another type of blood glucose monitoring is continuous glucose monitoring (CGM). This method involves wearing a small device on your arm or abdomen that monitors your blood sugar levels throughout the day. The device sends your blood sugar readings to a receiver, which you can use to track your glucose levels. This monitoring is helpful for those who need to closely monitor their glucose levels, such as those with type 1 diabetes.
Finally, a blood test can track your blood glucose levels. Blood tests can be done at home or in a lab, measuring your average blood sugar levels over the last two to three months. This testing is helpful for those who need a more detailed picture of their glucose levels.
Regardless of your type of blood glucose monitoring, it's important to talk to your doctor about what's best for you. Your doctor can help you find the proper testing method and ensure you get the most accurate readings. With proper monitoring, you can better manage your diabetes and stay healthy.
Questions to ask your doctor
When visiting your doctor, you might keep these questions in mind to ask during your appointment.
What is my target blood sugar range?
How often should I check my blood sugar?
What do these numbers mean?
Are there patterns that show I need to change my diabetes treatment?
What changes need to be made to my diabetes care plan?
If you have other questions about your numbers or your ability to manage your diabetes, work closely with your doctor or healthcare team.
Tracking your blood sugar levels using Best Life
Tracking your blood sugar is important because it can help you and your healthcare provider to better manage your diabetes. Keeping track of your blood sugar levels can help you to identify patterns in your blood sugar levels and to better understand how different foods, activities, and medications affect your levels. This information can help you make adjustments to your meal plan, lifestyle, and/or drugs to keep your blood sugar levels as close to normal as possible. Also, tracking your blood sugar may help you identify any potential hypoglycemia or hyperglycemia symptoms before they become serious health issues.
First, create and log in to your Best Life account.
It's easy! We use a single-sign-on method to create and manage accounts.
Using your Google or Apple account reduces the number of accounts you have to manage, and automatically protects your account since they know what they're doing there.
All you have to do is remember which account you used to sign in the first time, and that's the account you can use on the web app too.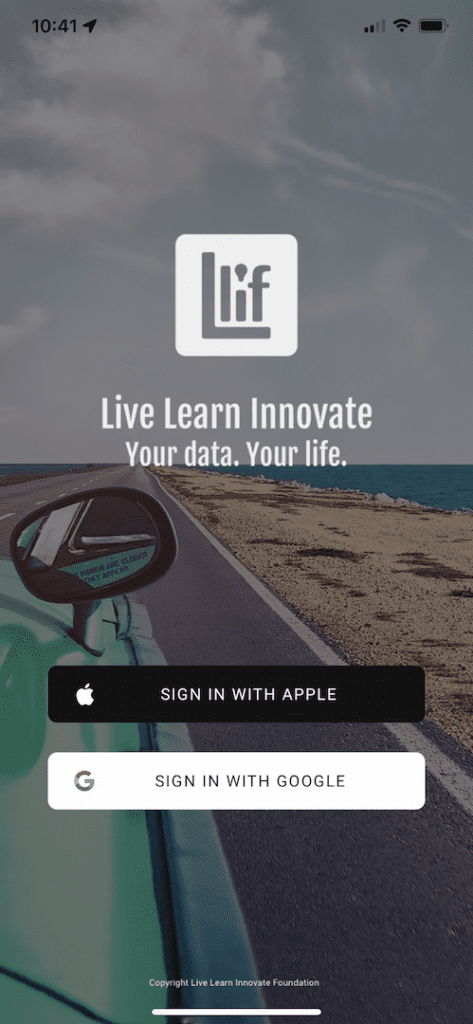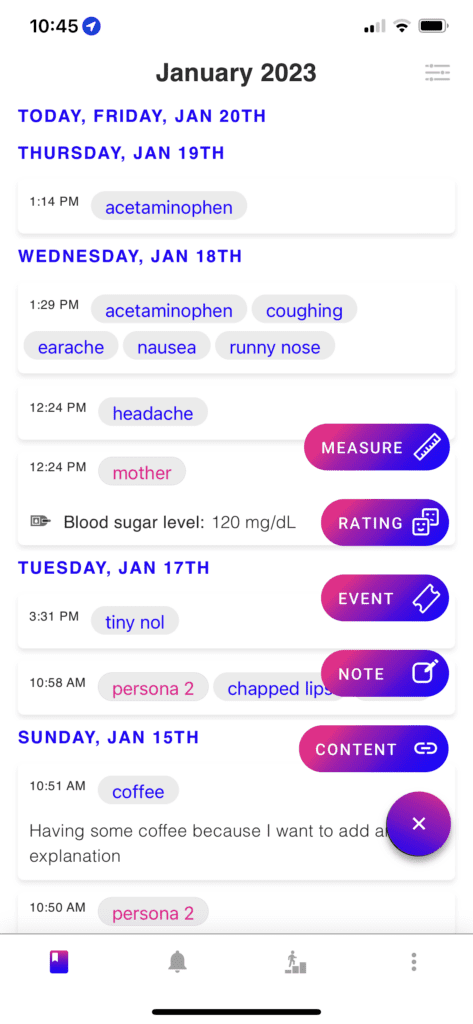 Then hit the 'plus' icon and tap 'measure.'
We use the Measure screen for many manual measurement entries, including Blood Sugar Levels.
Enter your information.
You can enter your blood sugar levels using the two common units of measurement.
They will convert if you change them in the entry as well.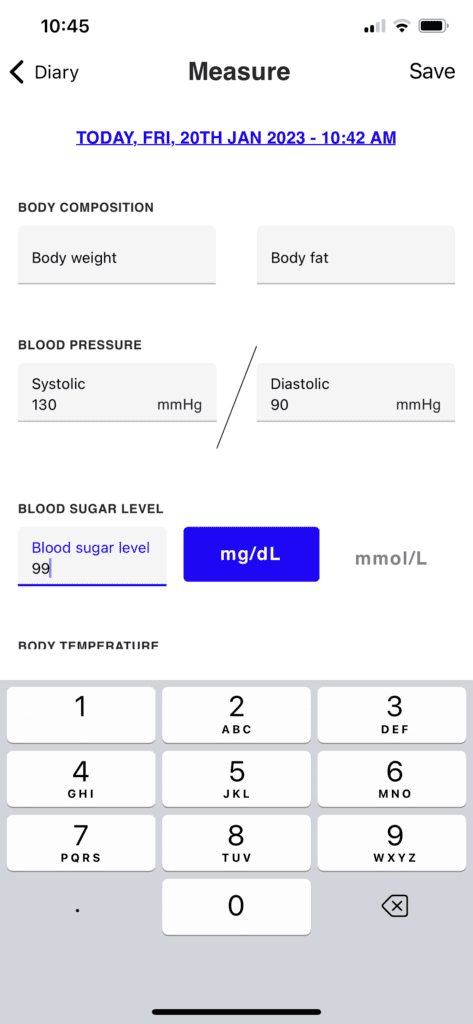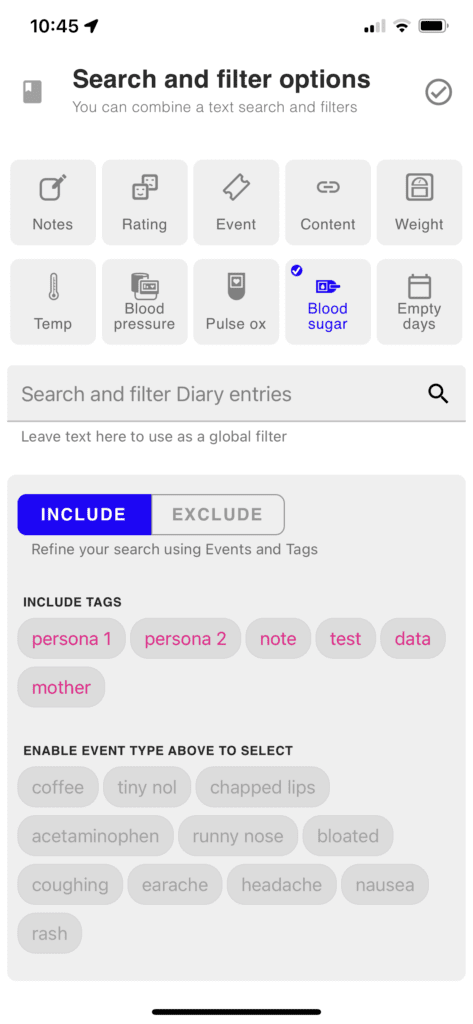 Filter your diary timeline to review entries related to blood glucose.
With all that data, how can you see just your blood glucose entries?
Filter down to just those and scroll through your diary timeline quickly.
Tap the filter in the top-right of the Diary, then select or deselect what you're looking for. Once you're done, return to Diary.
You can come back to this filter screen the same way and hit "clear filters" too.
Newly added Topic Tag filters for managing multiple loved ones.
With our latest update version 2023.02.18 you can also add Topic Tags to all diary entry types. This allows you to filter and view entries for others easily.
As always though, you can go back to the diary filters view and clear your selection to return your diary timeline to it's full view.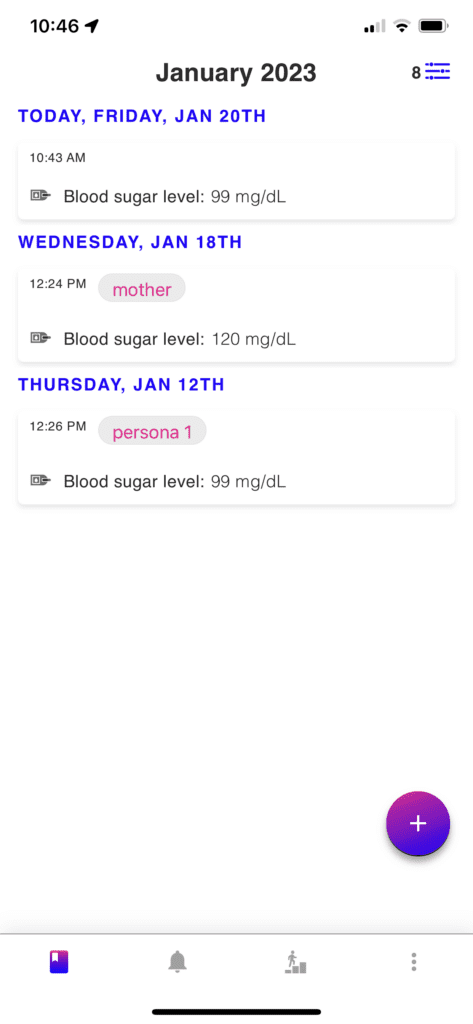 ---
Who we are
The Live Learn Innovate Foundation is a 501(c)3 nonprofit entity that empowers software users to regain control of their personally generated health data, gain intuitive insights about their social data, learn the impact of their environment on health, and build a foundation of data analytics that empowers research, academics, and innovation in economic development.
Use cases for this secure, private data aggregation method appear everywhere, expanding to family care, community growth, agricultural planning, and many more things still unseen. Help us keep going by getting involved today.