Winter 2022 Gift Guide for Health + Fitness Trackers
Read more for the perfect gifts for friends, family, and basically anyone on your gift list this year.
Shopping on Amazon this holiday season?
Add the Live Learn Innovate Foundation as your charity of choice to help us further the mission to return data value to the people who generate it!
---
Air quality monitors make great gifts.
If you're looking for a gift that's perfect for the health conscious, those with asthma or allergies, and those who live in poor air quality, consider an air quality monitor.
Air quality monitors are great for anyone who wants to keep track of the air they breathe and its effects on their health. They can also be a valuable tool for those who want to improve their home's air quality by measuring the number of particulates in the air and acting accordingly—for example, by opening windows or turning on an air purifier.
Air quality monitors measure particulate matter (PM) in three different sizes: PM2.5 (smaller than 2.5 microns), PM10 (between 2.5 and 10 microns), and PM2.5/PM10 (combined). They're also able to detect ozone, carbon monoxide, volatile organic compounds (VOCs), nitrogen dioxide (NO2), sulfur dioxide (SO2), formaldehyde and select harmful gases that may be present in your home's environment—including radon gas!
The best part about air quality monitors is that they're not just gifts—they're gifts that give back! Air quality monitors can help you understand how your environment affects your health so that you can make more informed decisions.
Air quality monitors we recommend
We invest in air purifiers and plants but rarely consider the quality of the air itself. Having an extra air monitor or two is always a good idea if you live in a city.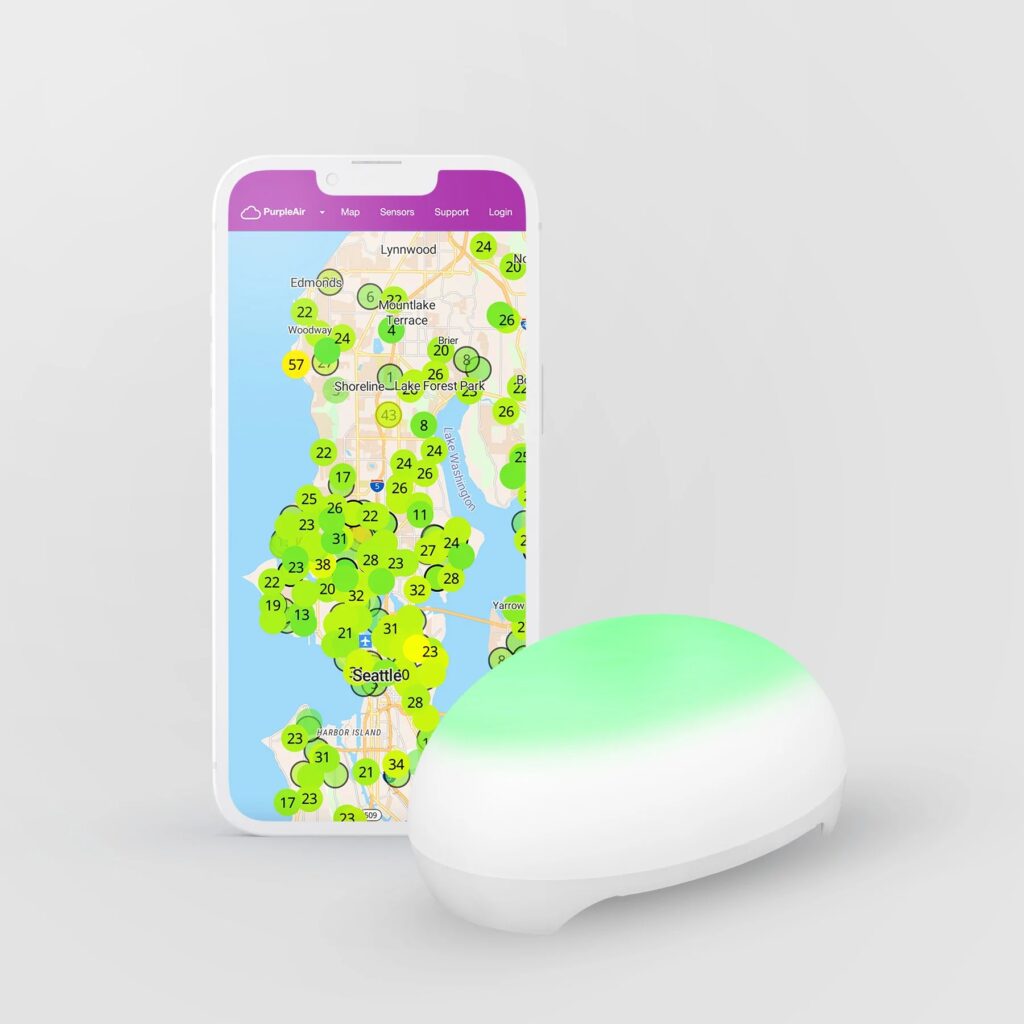 PurpleAir (with capability for future data integration!)
The PurpleAir PA-I-LED air quality monitor's built-in WiFi integration will let you check your air quality through the real-time PurpleAir Map – from anywhere in the world. Double tap to adjust the brightness of the highly visible multi-colored LED ring, allowing quick air quality identification from across the room. Uncluttered and attractive, the PurpleAir indoor monitor provides you and your family with industry-leading performance in measuring PM2.5 pollutant levels in your home.
Awair (with capability for future data integration!)
Track temperature, humidity, CO2, VOCs, and PM2.5 levels in your space, receive recommendations and transform your home into a clean-air oasis. Whether getting better sleep, reducing allergy symptoms, or simply protecting your health, you can customize your Awair Interests to match your goals.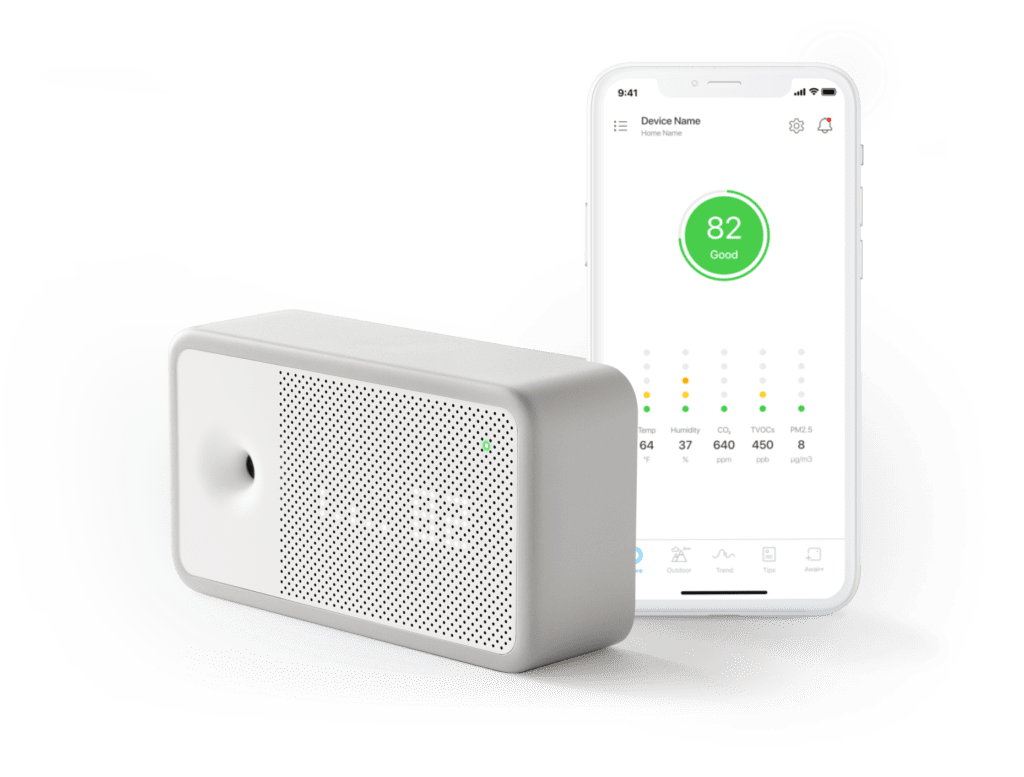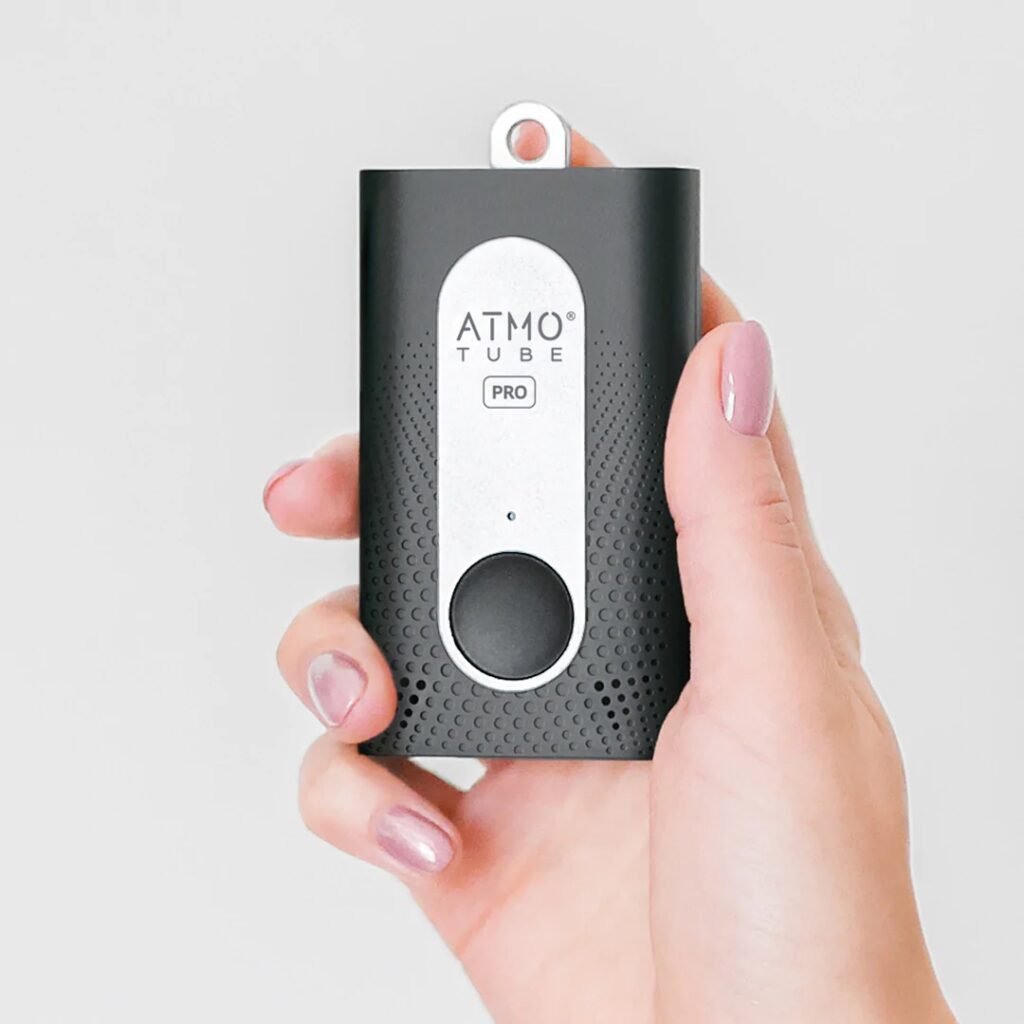 Atmotube (with capability for future data integration!)
Wearable, portable device that monitors the quality and safety of the air you breathe.
Atmotube PRO detects PM1, PM2.5, and PM10 pollutants, like dust, pollen, soot, and mold, plus a wide range of Volatile Organic Compounds (VOCs). All in real time!
Atmotube PRO also measures atmospheric pressure, temperature, and humidity, and helps you to stay in the most comfortable and safe environment.
Airthings Wave Plus (with capability for future data integration!)
Smart, battery-operated, indoor air quality monitor with six sensors: radon, CO2, humidity, temp, airborne chemicals (VOCs), and pressure.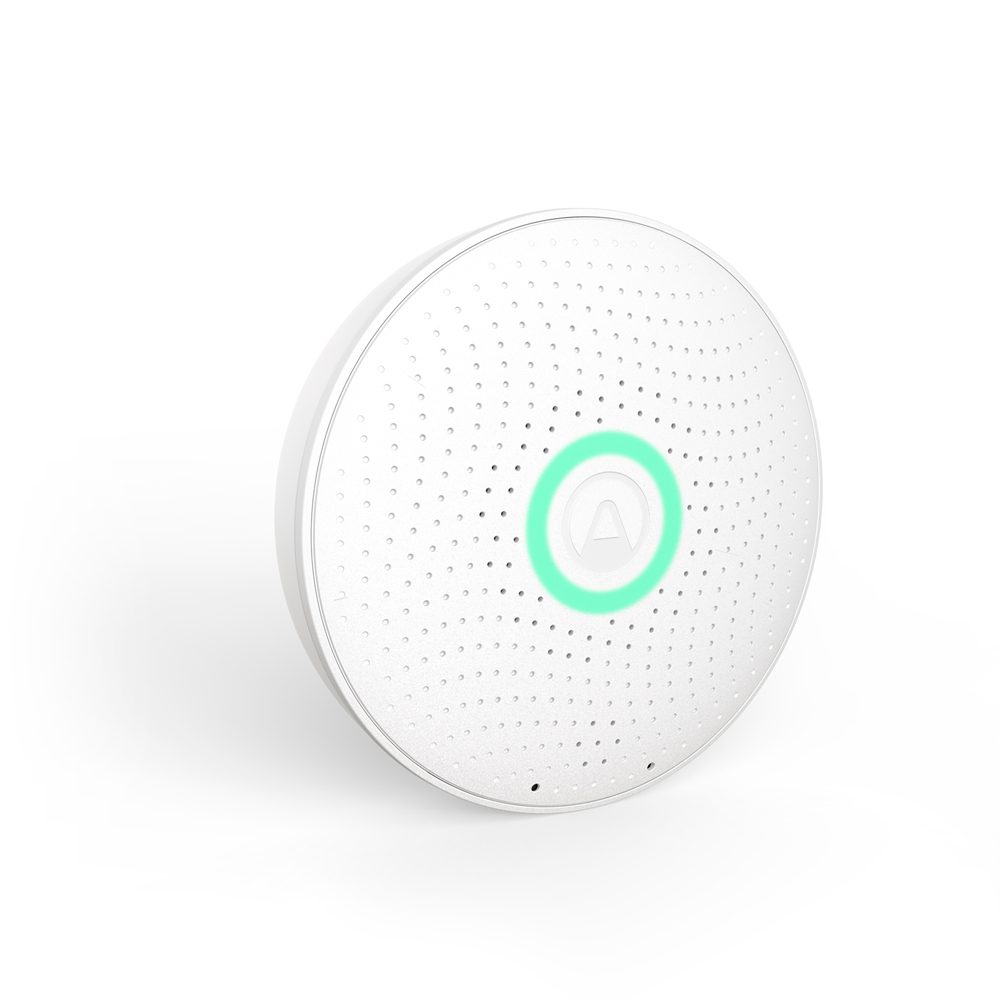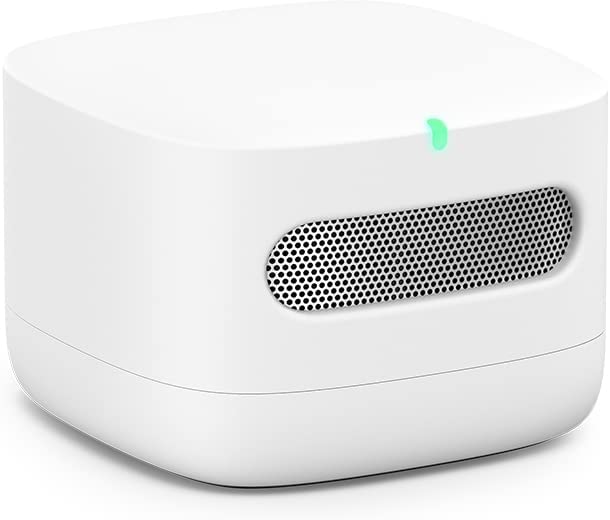 Amazon Smart Air Quality Monitor
Amazon Smart Air Quality Monitor helps you understand your indoor air quality by measuring 5 factors that affect it. The device's indicator light gives you an idea of current air quality, while the Alexa app provides an easy-to-read air quality score.
---
Health and fitness trackers make great gifts, too.
Health and fitness trackers are the perfect gift for the health-conscious, those with chronic conditions or diseases, those with medical concerns, or with loved ones who need medical care.
They're an easy way to keep track of your daily activities—and make sure you're hitting all the right numbers on your goals. You can use them to track how much sleep you get at night (and if you're getting enough!), how many steps you take in a day (and whether or not that's enough), and even how much water you drink each day (and whether or not that's enough).
You can even use trackers to help yourself stay on top of your mental health: if you're anxious about something in particular—like meeting up with friends or going on a date—you can use them as reminders to take deep breaths and relax before significant events come up.
Health and fitness trackers compatible with Google Fit
These trackers are designed to make it easier for you to stay on top of your health throughout the year. Here are some fitness trackers that make great gifts for the Android user in your life.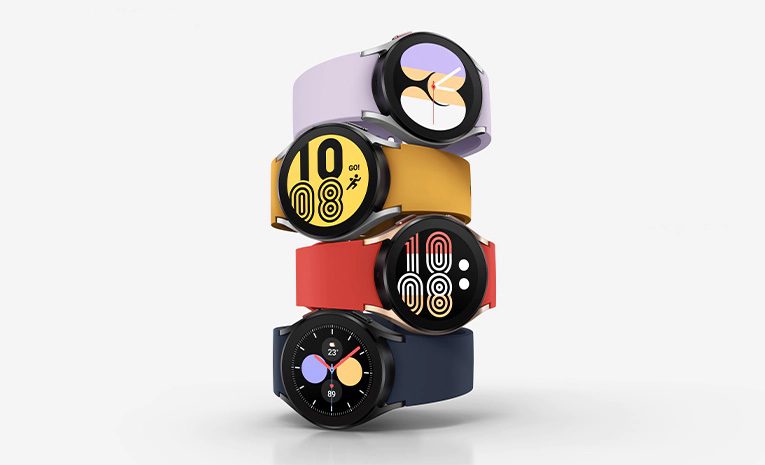 Samsung Galaxy Watch 4
Get ready to crush your wellness goals with body readings right on your wrist. Manage your overall sleep quality for a great night's sleep with an advanced tracker that calculates your sleep score. Be smart about your heart with real-time ECG Monitoring that gives accurate readings. Make the most of every workout with Auto Workout Tracking. Stay motivated by connecting to live coaching sessions via your smartphone or to dynamic Group Challenges with your friends.*
Fitbit Trackers for Everybody
Packed with the features that fuel your fitness journey, these trackers were made to help you live a healthier life. Shine a light on your mind, body & health with a wellness tracker that doubles as an accessory. With all the essentials, you'll be unstoppable.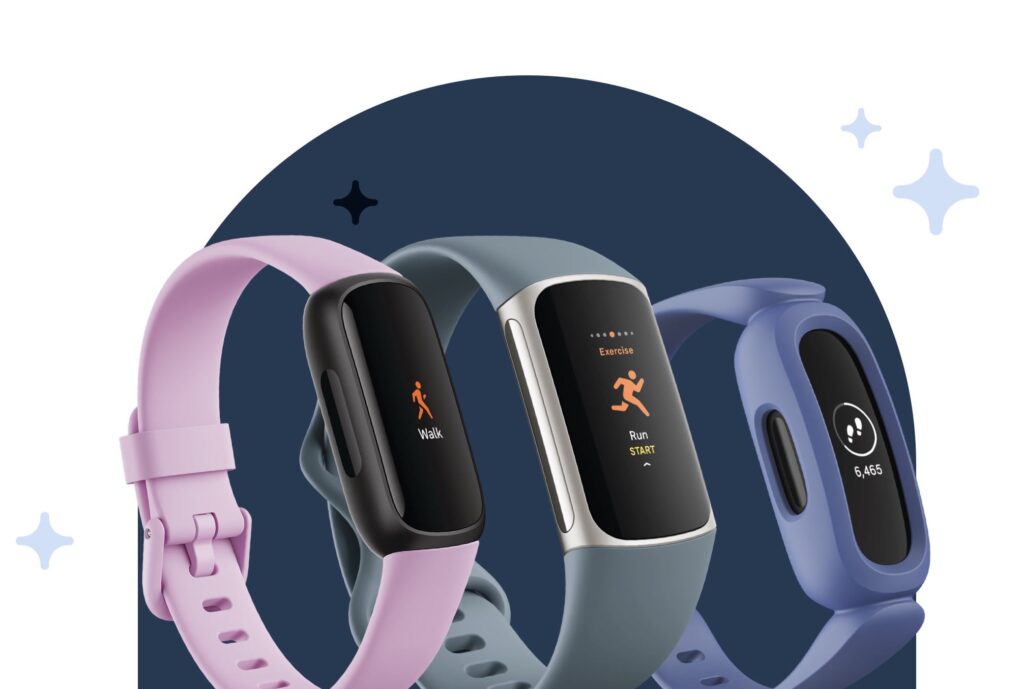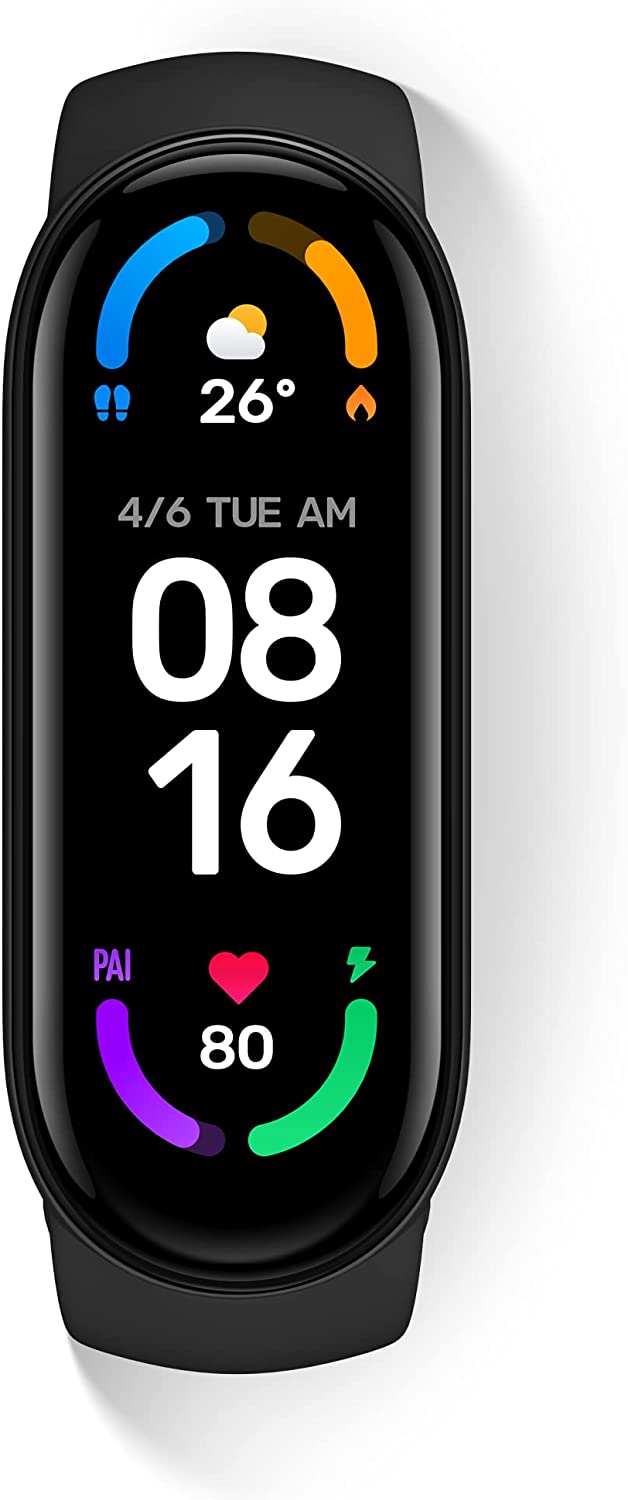 Xiaomi Mi Smart Band
The next generation of Mi Smart Bands is finally here.
The large, beautiful screen provides crisp high-definition detail with a fully customizable watch face to suit your personality.
Doesn't need daily charging: Get up to 14-day battery life from a single charge using convenient magnetic snap charging technology.
TicWatch Pro 3 Ultra
TicWatch Pro 3 Ultra GPS keeps track of your real-time fitness and health data. IP68 waterproof and pool swimming suitable, upgraded 100+ professional sports modes, with built-in GPS, speaker and microphone, barometer and sleep tracking, blood Oxygen Saturation, stress Monitoring and 24-hour heart rate monitoring (empowered by a more accurate sensor ). New functions are added including IHB/AFib Detection and Fatigue Assessment etc.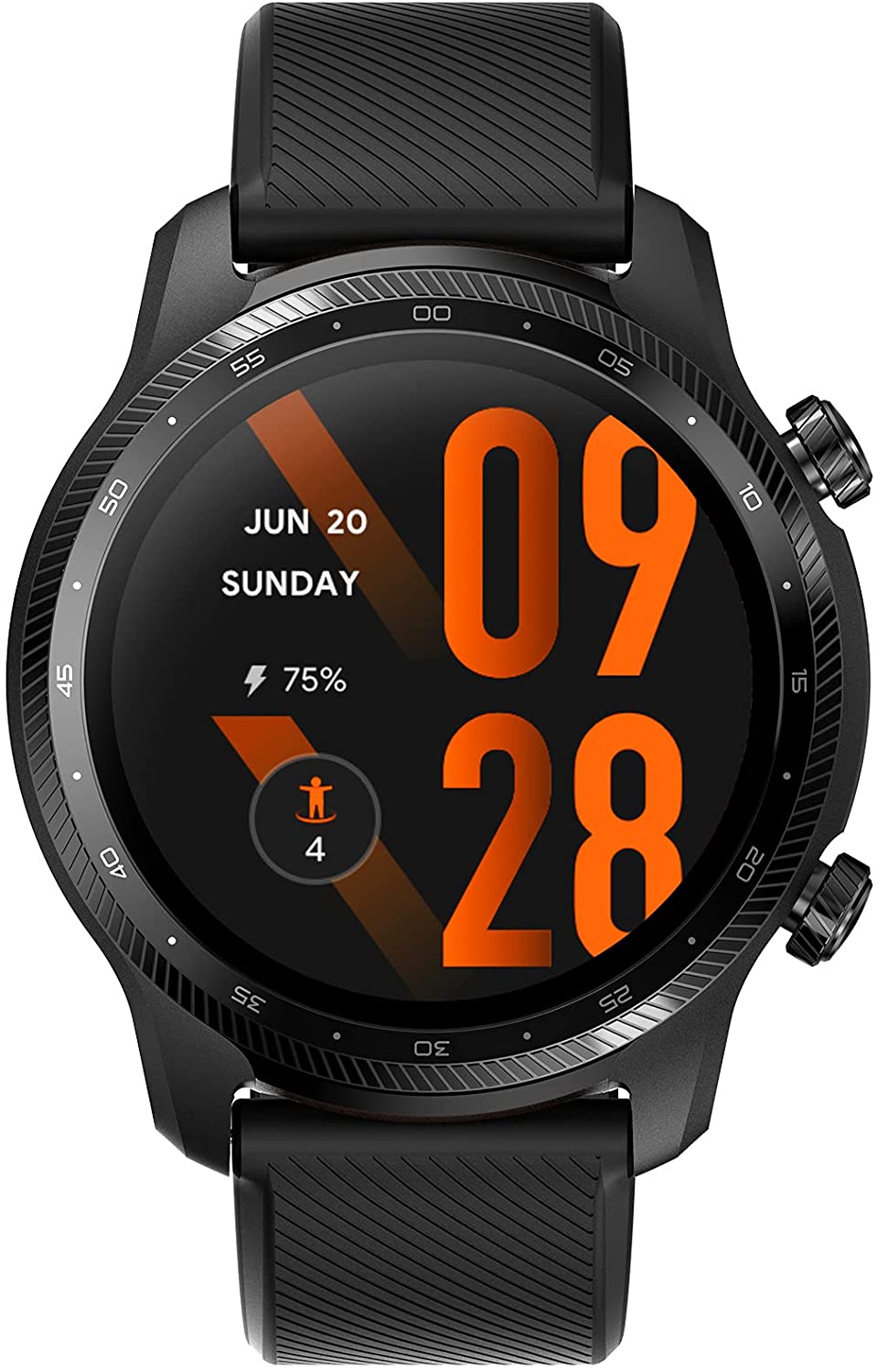 ---
Health and fitness trackers compatible with Apple Health
These trackers are designed to make it easier for you to stay on top of your health throughout the year. Here are some fitness trackers that make great gifts for the Apple user in your life.
Apple Watch Series 8
An innovative new sensor provides insights into your overall wellness and enables advanced Cycle Tracking features.
Take an ECG anytime, anywhere. Measure your blood oxygen level with a sensor and app. It detects if you've been in a severe car crash, automatically connects you to emergency services, and notifies your emergency contacts. Elevate your training with new advanced metrics, custom workouts, and multisport functionality.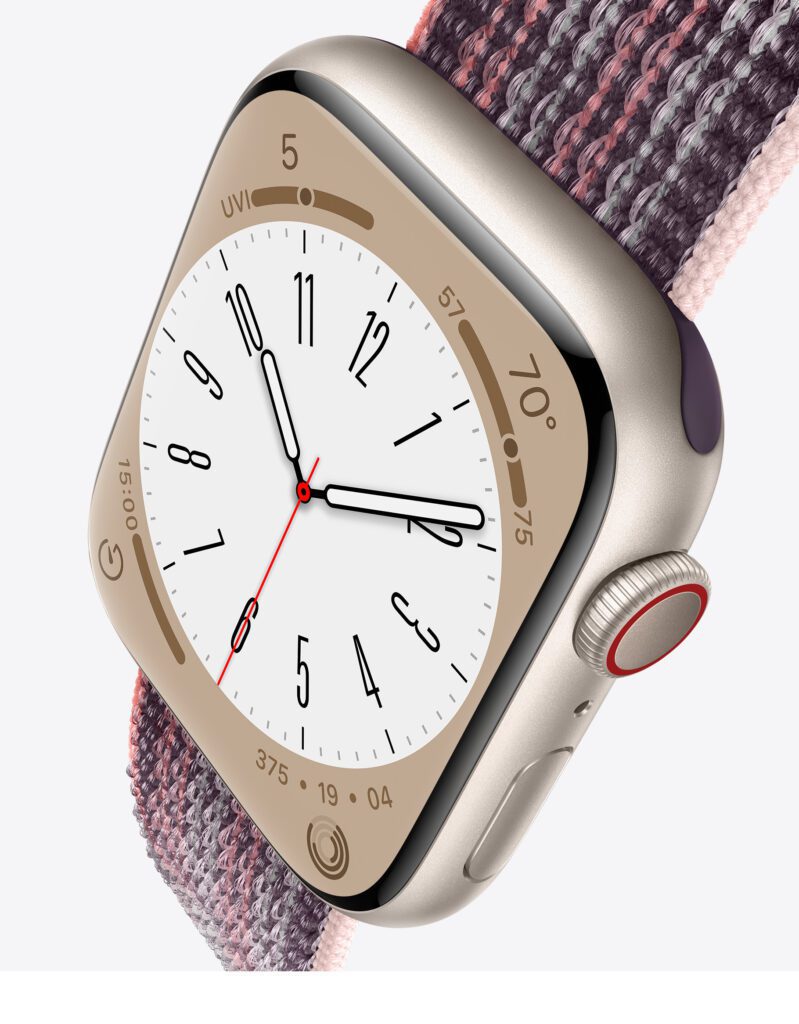 ---
Health and fitness trackers compatible with Best Life Health Diary
All health and fitness trackers and devices that sync with Google Fit and/or Apple Health are compatible with the Best Life Health Diary mobile app.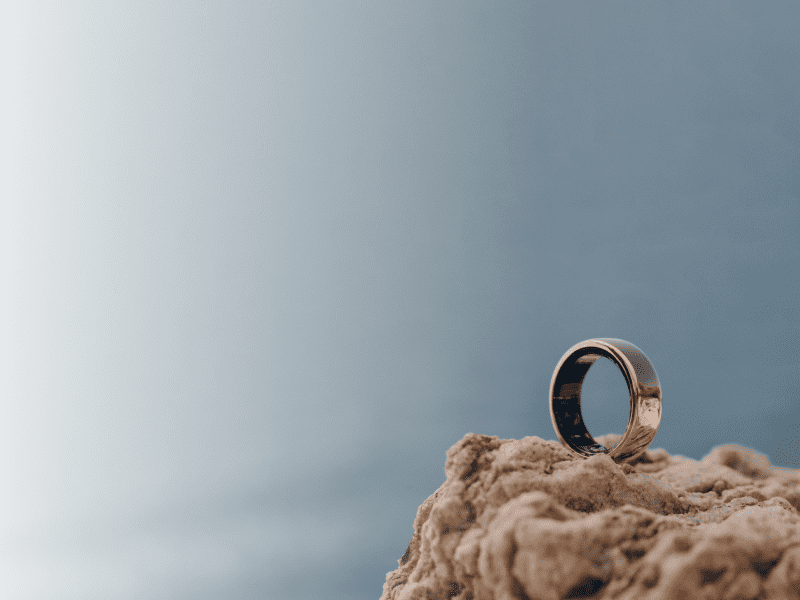 Oura Ring
The Oura Ring may be small, but it is mighty. The most stylish wearable on the market is jam-packed with features, accuracy, and innovation. The finger is the ideal source of accurate heart rate data, more sensitive to movement, and valid across all skin tones.
Garmin Venu Sq
Featuring a bright color display, the Venu Sq GPS smartwatch combines daily style with health monitoring and fitness features that inspire you to keep moving. On-the-wrist health and wellness monitoring doesn't get more thorough than this. Bright color display and up to 6 days of battery life? Yep — two more reasons to love this watch. Run, walk, bike, golf — choose from more than 20 preloaded sports apps. Let the watch plan workouts for you, including yoga, strength, cardio, and even Pilates.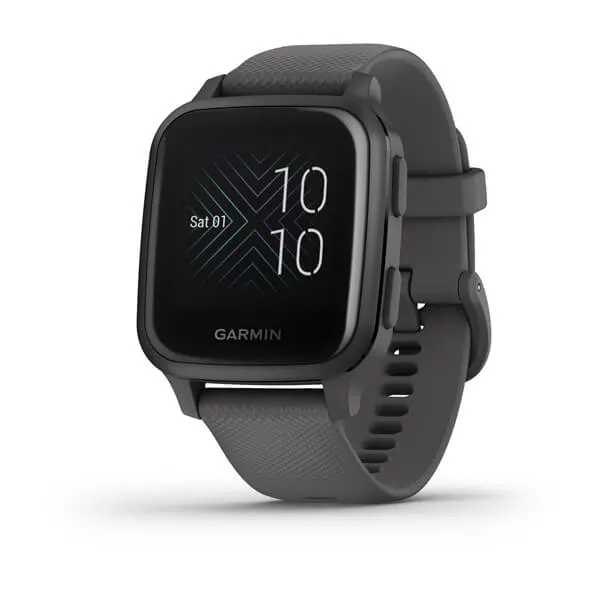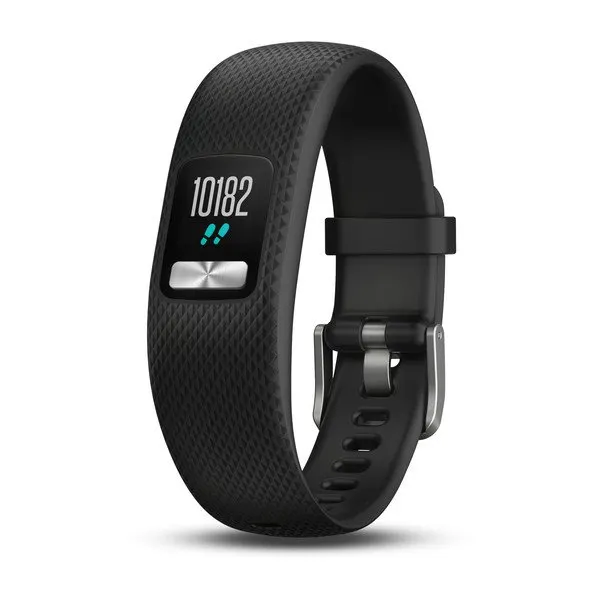 Garmin Vivofit 4
Find more ways to beat yesterday with easy-to-use vívofit 4. It brings you fitness tracking and the freedom to keep moving without taking a break to recharge. With its 1+ year battery life, vívofit 4 is perfect to wear 24/7, so you're continuously tracking your activity, automatically classifying it with Move IQ, and so much more.
Withings ScanWatch
ScanWatch is a hybrid smartwatch designed to monitor health parameters, detect AFib, and help improve overall fitness.
Developed with professionals from world-renowned institutions, ScanWatch boasts clinically validated ECG capabilities, an oximeter for SpO2 measures, and an exceptional battery life of up to 30 days.
The first Withings watch to be FDA-cleared.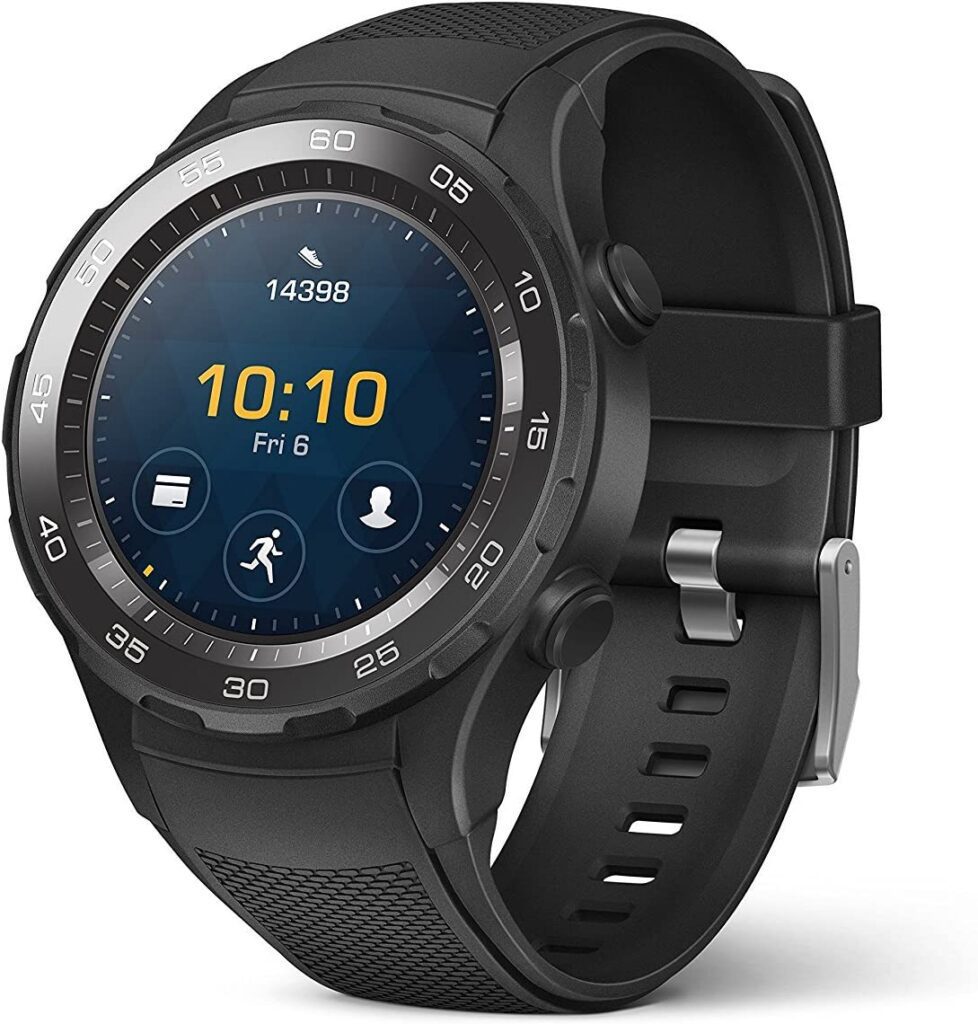 Huawei Watch 2 Sport
Huawei Watch 2 smart Watch integrates cutting-edge technology with a classic sports watch's look. Designed to work in harmony with your smartphone or Independently, new features include: standalone GPS navigation, professional running Coach, offline music storage, Wear OS by Google/Android Wear, and various apps.
---
Who we are
The Live Learn Innovate Foundation is a 501(c)3 nonprofit entity that empowers software users to regain control of their personally generated health data, gain intuitive insights about their social data, learn the impact of their environment on health, and build a foundation of data analytics that empowers research, academics, and innovation in economic development.
Use cases for this secure, private data aggregation method appear everywhere, expanding to family care, community growth, agricultural planning, and many more things still unseen. Help us keep going by getting involved today.